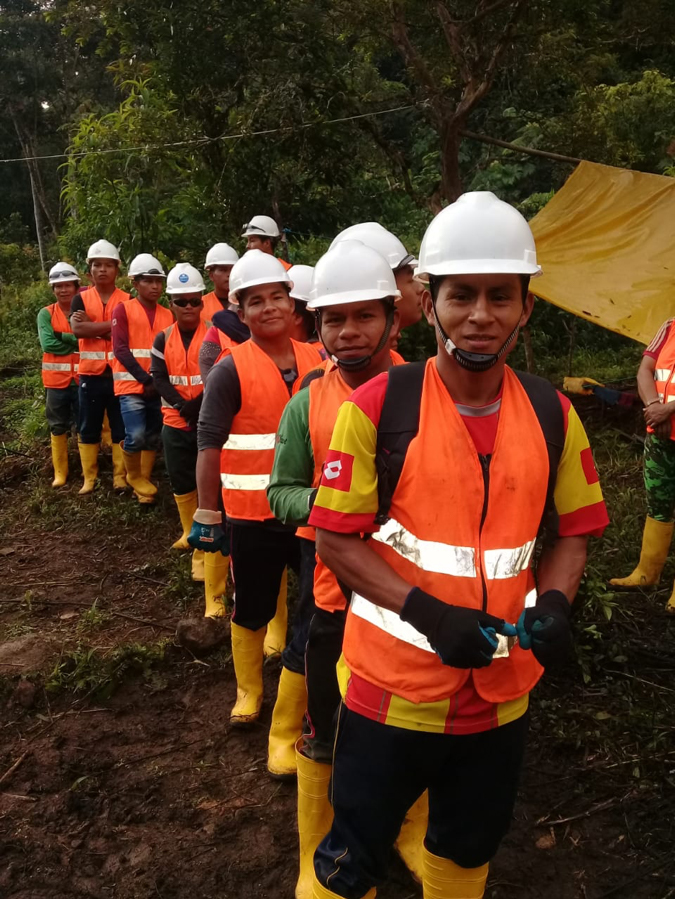 Health and Safety is the responsibility of everyone and Solaris recognizes the importance of leading and promoting the highest principles and practices to ensure to safety and good health of all employees, contractors, community members and visitors.
Solaris maintains a health and safety management system aligned with the best international standards and which also complies with host country regulations.
We register, evaluate and report on our health and safety program using the proactive and reactive indicators used in the mining sector. Our team develops policies and procedures and works with other departments to provide training and skills development that aligns with our health and safety standards. The company also applies best practices based on prevention and develops emergency response and crisis management plans. Solaris is committed to achieving an injury and incident free workplace through the following activities:
Education of health and safety risks,
Implementation of health and safety procedures,
Provision of health and safety equipment and personnel,
Prompt reporting of any injuries and incidents to ensure lessons are learnt and equipment and procedures are adapted, if required, and
Regular review of compliance to health and safety policies to avoid complacency.
Our people are of paramount importance to us. Safety is an integral component of our corporate culture; accordingly, we place a strong emphasis on safety training and development. We communicate our safety standards to employees through orientation sessions, first aid training, and on-the-job competency based technical skills. We remain vigilant in our health and safety practices, and also continuous improvements efforts. Our goal of zero harm reflects our commitment to the prevention of all occupational injuries and illnesses. We continue to strive for zero injuries by focusing on improving leading indicators and accident prevention initiatives.