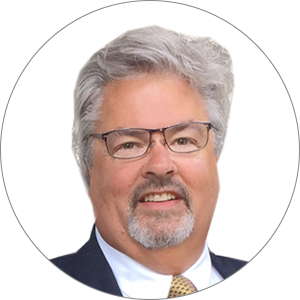 Richard Warke
EXECUTIVE CHAIRMAN
Richard Warke is a Vancouver-based Canadian business executive with more than 35 years of experience in the international resource sector. In 2005, Mr. Warke founded the Augusta Group of Companies which has an unrivaled track record of value creation in the mining sector.
From 2006 and until 2018 Augusta founded, managed, and funded three world class mineral discoveries. Ventana Gold, discovered the La Bodega gold deposit in Colombia, now reported to host over 10Moz of gold, Augusta sold the company for $1.3B in 2011. Augusta Resource, advanced the Rosemont copper project in Arizona through drilling, feasibility and permitting to become one of the largest copper deposits in United States, it was sold for $667M in 2014. Arizona Mining, discovered the Taylor deposit and grew the Hermosa-Taylor deposit into one of the top five primary zinc deposits globally, largest in United States, prior to its sale for $2.1B in 2018.
Currently, Augusta Group is comprised of private businesses and public companies that currently includes Titan Mining Corporation, Augusta Gold Corp. and Solaris Resources Inc. Titan Mining operates a zinc mine in New York State, Augusta Gold is developing a gold mine in a prolific mining district in Nevada, and Solaris Resources is advancing a portfolio of copper and gold assets in the Americas, including a high-grade, world-class resource at its copper and gold project Warintza in Ecuador.
In addition, in 2017 Mr. Warke co-founded Equinox Gold which has now become a mid-tier gold producer and one of the fastest growing gold companies in the Americas growing to over a $3.0B market cap with mines in US, Mexico and Brazil.
During the course of his career, Mr. Warke has established a reputation for building successful companies by generating pioneering transactions in the mining sector through prudent investing in earlier stages of the mine cycle. His specialization is surfacing value through award-winning exploration efforts and rapidly advancing projects with consistent access to low-cost capital through exploration, feasibility, and permitting to point of sale or into production. His expertise, combined with his extensive relationships across the global mining sector, have resulted in rapid growth and a proven track record of success making him a widely-recognized strategic partner and a sought after industry expert for commentary on business, mining and related topics.
Read More +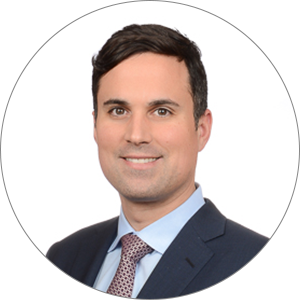 Daniel Earle
PRESIDENT & CEO
Daniel Earle has over 17 years of experience in the mining sector and capital markets, covering projects ranging from early stage exploration through feasibility and engineering to production. Mr. Earle is currently the President and CEO of Solaris Resources and also serves on its Board of Directors. Prior to joining Solaris in November 2019, he was a Vice President and Director at TD Securities where he covered the mining sector for over 12 years and established himself as a thought leader in the space. Prior to joining TD Securities in 2007, Mr. Earle was a senior executive with a number of Canadian and U.S. public mineral exploration and mining companies. Mr. Earle sits on the Board of Directors of Augusta Gold Corp. and is a graduate and scholar of the Lassonde Mineral Engineering Program at the University of Toronto.
Read More +
Sunny Lowe
CHIEF FINANCIAL OFFICER
Ms. Lowe brings over 20 years of capital markets, finance, and international accounting, tax and risk management experience. In her most recent role with an Ecuador-focused exploration and development company, INV Metals Inc., Ms. Lowe went beyond the traditional duties of her role as Chief Financial Officer to become a driving force in the completion of a feasibility study, engagement with Ecuadorian government to advance project permitting, and negotiation of an Investor Protection Agreement and Exploitation Agreement, that contributed to the company's successful acquisition by an intermediate producer. Prior to this, Ms. Lowe was Vice President, Finance for Kinross Gold Corp. for two years and Vice President, Internal Audit & Enterprise Risk Management for almost four years. Prior to Kinross Gold Corp., Ms. Lowe worked at Inmet Mining where she held leadership roles of increasing responsibility across functions including Enterprise Risk Management, Global Taxation and Compliance, and Business Systems and Controls. Ms. Lowe is a Chartered Professional Accountant and holds an MBA from the Schulich School of Business at York University. She currently sits on the Board of Directors of EMX Royalty Corporation.
Read More +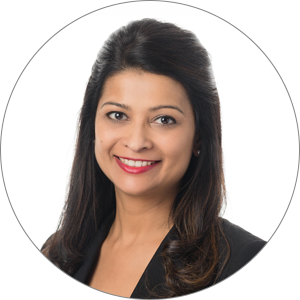 Purni Parikh
SENIOR VICE PRESIDENT, CORPORATE AFFAIRS
Purni Parikh has over 25 years of public company experience in the mining sector including corporate affairs and finance, legal and regulatory administration, and governance. Ms. Parikh joined Solaris in November 2019. Ms. Parikh is President of the Augusta Group of Companies and Senior Vice President, Corporate Affairs of its member companies. Previously, Ms. Parikh was Senior Vice President, Corporate Affairs and Corporate Secretary of Arizona Mining Inc. and Newcastle Gold Ltd., and Vice President, Corporate Secretary for Augusta Resource Corporation and Ventana Gold Corp. prior to their acquisition. Ms. Parikh obtained a Certificate in Business from the University of Toronto and a Gemology degree. Ms. Parikh sits on the Board of Directors of Sun Summit Minerals Corp. and holds the ICD.D designation from the Institute of Corporate Directors.
Read More +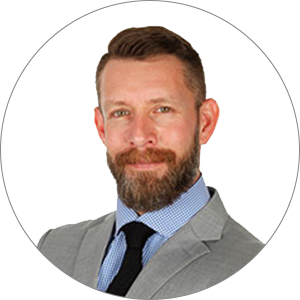 Federico Velásquez
President Latin America
Federico Velásquez has over 20 years of international relations experience in the areas of permitting, regulatory, government relations and indigenous/community relations, and has successfully led major projects in highly sensitive and complex sociopolitical scenarios. Since joining Solaris in 2018, Mr. Velásquez has been responsible for the operational execution of the company's asset development strategy. Prior to Solaris, Mr. Velásquez spent more than 5 years leading corporate affairs and supporting the management of assets for Anglo American Metallurgical Coal Canada, as a Managing Director of Peace River Coal Inc. Previous to that, he held various senior leadership roles in AltaGas as well as in the Ministries of Energy and Mines and Ministry of Aboriginal Relations and Reconciliation, respectively, for the Government of British Columbia. Mr. Velásquez's policy making and academic contributions include the Human Security Report for the United Nations and establishing the first indigenous revenue sharing policy for natural resources in Canada.
Read More +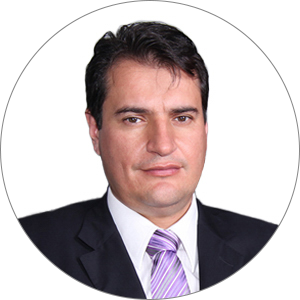 Jorge Fierro
VICE PRESIDENT, EXPLORATION
Jorge Fierro has over 22 years of exploration experience in South America. Mr. Fierro has been VP, Exploration for Solaris' portfolio of assets since 2015 when he joined the predecessor company, Lowell Mineral Exploration. Prior to this, Mr. Fierro spent 6 years as CIC Resources' General Manager for South America, and 2 years as Rio Tinto's Mining & Exploration Country Manager for Peru. In addition to this, Mr. Fierro spent 10 years with BHP Billiton in a variety of positions including Northern Andes and Peru Exploration Manager, Chief Mine Geologist for the Tintaya copper mine, as part of the team that discovered the world-class Antapaccay porphyry copper mine in Southern Peru. Mr. Fierro is a professional geologist with a BSc in Geology from Escuela Politécnica Nacional de Quito in Ecuador and an MSc and DIC (Mineral Exploration) from the Royal School of Mines, Imperial College, University of London.
Read More +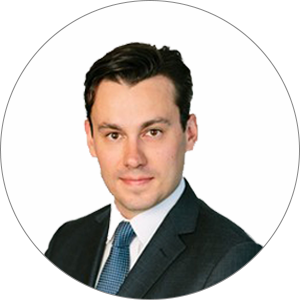 Tom Ladner
Vice President, Legal
Tom Ladner joined Solaris Resources in November 2020 as Vice President Legal. Mr. Ladner is also Vice President Legal for the Augusta Group of Companies, including Augusta Gold Corp. and Titan Mining Corporation. Prior to joining the Augusta Group, Mr. Ladner practiced law in the Securities and Capital Markets group of a major Canadian law firm. Mr. Ladner has advised on multiple M&A transactions valued in excess of $1B and more than 25 public market financings raising in aggregate more than $750M. Mr. Ladner has his Honors in Business Administration (with distinction) from the Richard Ivey School of Business and his Juris Doctor from Western University.
Read More +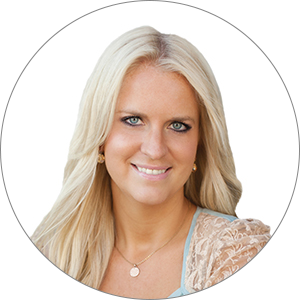 Jacqueline Wagenaar
VICE PRESIDENT, INVESTOR RELATIONS
Jacqueline Wagenaar has 15 years of experience implementing strategic investor relations programs for publicly traded issuers. Ms. Wagenaar has a proven track record of executing investor relations programs that result in effective investor outreach, solid stakeholder relationships and, ultimately, improved shareholder value. Prior to joining Solaris in November 2019, Ms. Wagenaar was formerly with Guyana Goldfields Inc. prior to its acquisition for over 10 years as a Director and then VP, Investor Relations & Corporate Communications and single-handedly implemented the first investor relations program. Ms. Wagenaar is a certified professional in investor relations from the Richard Ivey School of Business at the University of Western Ontario, a former Board member with the Canadian Investor Relations Institute and a frequent industry speaker.
Read More +