Multiple-Times Growth and Discovery Potential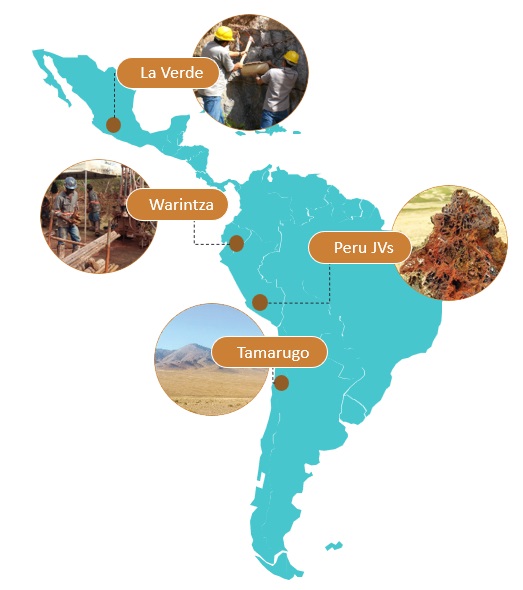 Solaris is responsibly and sustainably advancing a portfolio of copper and gold projects in the Americas:
Focused on Flagship Warintza, Ecuador -
High-grade, open pit resource within 7km x 5km cluster of outcropping copper porphyry deposits; untested gold potential
Discovery Potential -
Advancing Capricho, Paco Orco in Peru and Ricardo in Chile
Exploration Programs Designed by David Lowell -
Assembled portfolio and designed programs led by Ecuadorian protégé, Jorge Fierro, VP, Exploration
Managed by the Augusta Group -
Highly-specialized in exploration and development, unrivaled track record of over C$4.5B exits / 10 years
Augusta Group Track Record
Solaris is managed by the Augusta Group, which boasts an unrivaled track record of value creation totaling over C$4.5B in exit transactions over the last decade, and has strategic partnerships with the leading entrepreneurs in the mining sector.
Note: Market cap data as at April 12, 2022. The results for Ventana Gold Corp., Augusta Resource Corp., Equinox Gold. and Arizona Mining Inc. are independent of the results of Solaris Resources and are no guarantee of the future performance. Undue reliance should not be placed thereon when considering an investment in Solaris.