Ricardo
Snap Shot
LOCATION
Northern Chile, 30km south of Chuquicamata
MINERALIZATION
Porphyry Cu-Mo
OWNERSHIP
OPTION AGREEMENT WITH MINERA FREEPORT-MCMORAN SOUTH AMERICA
PROPERTY SIZE
16,000 hectares
STATUS
Grassroots exploration
STRATEGY
JV with senior company to fund exploration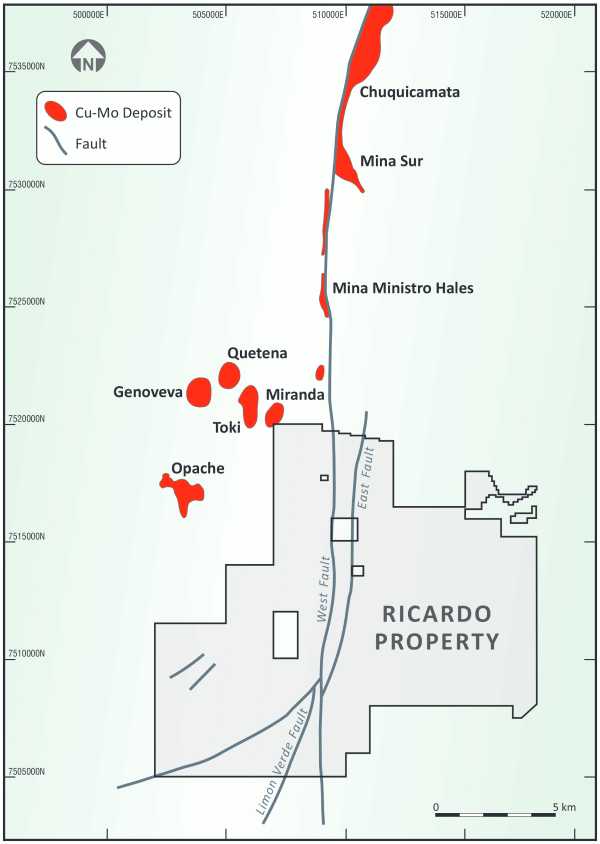 On October 18, 2018, Solaris Resources entered into a definitive earn-in option agreement with Minera Freeport-McMoRan South America Limitada ("Freeport") to advance the Ricardo Project. Freeport can earn up to an 80% interest in Ricardo by spending $130 million on exploration and development or by spending $30 million and completing a feasibility study. More information about the staged earn-in process is available in the press release.
The Ricardo Project is a copper-molybdenum exploration prospect located in the Chuquicamata mining district of Northern Chile. The project is strategically located along the West Fissure Fault, a crustal structure that extends for 5,000 km from Chile through Peru and hosts numerous world-class porphyry copper deposits, including Chuquicamata, Escondida, Collahuasi, El Abra, El Salvador, El Teniente and Zaldivar.
In April 2013, the Company acquired its interest in the Ricardo property with the objective of exploring for copper-molybdenite porphyry deposits and related supergene mineralization. The principal target is thought to be a faulted offset of the Chuquicamata deposit, which lies at depth under post mineral cover on the west side of the West Fissure Fault in the southern portion of the Ricardo property.
Geology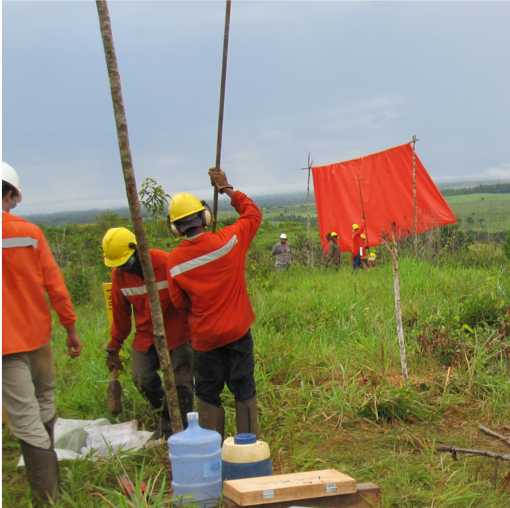 Limited drilling at the Ricardo project has been encouraging. The near vertical 1,600-metre HR-2 hole intersected strong quartz sericite alteration and a series of rock types similar to wall rocks found on the west end of the Chuquicamata orebody. The hole intersected, at a depth of approximately 600 metres, a zone of weakly anomalous Zn in the range of 100 ppm Zn. At a depth of approximately 900m to 1,100 metres this was replaced by weakly anomalous Cu values ranging from 100-200 ppm Cu. Weakly anomalous Zn reappeared from approximately 1,100 metres to the bottom of the hole at 1,600 metres.
In porphyry copper systems, metal zoning usually takes the form of an outer Zn zone surrounding an inner Cu zone, and the Company interprets that the HR-2 hole may have intersected the outer portion of a deep porphyry copper system.
Exploration strategy
The Ricardo Project is strategically located in one of the world's most prolific copper mining districts. Solaris Resources expects to explore this promising property with a senior partner, allowing Solaris Resources shareholders to participate in exploration upside at the property while minimizing exploration costs.